To change your WiFi password to something that is memorable for you, follow the instructions below.
Log into the modem
You can do this via WiFi (SSID: D-Link DVA-2800) or by connecting the yellow ethernet cable from the yellow LAN port on the modem to connect to your computer.
Open a web browser (such as Chrome or Internet Explorer), and type in 192.168.1.1 in the address bar.
When asked for the password, write 'admin' as a default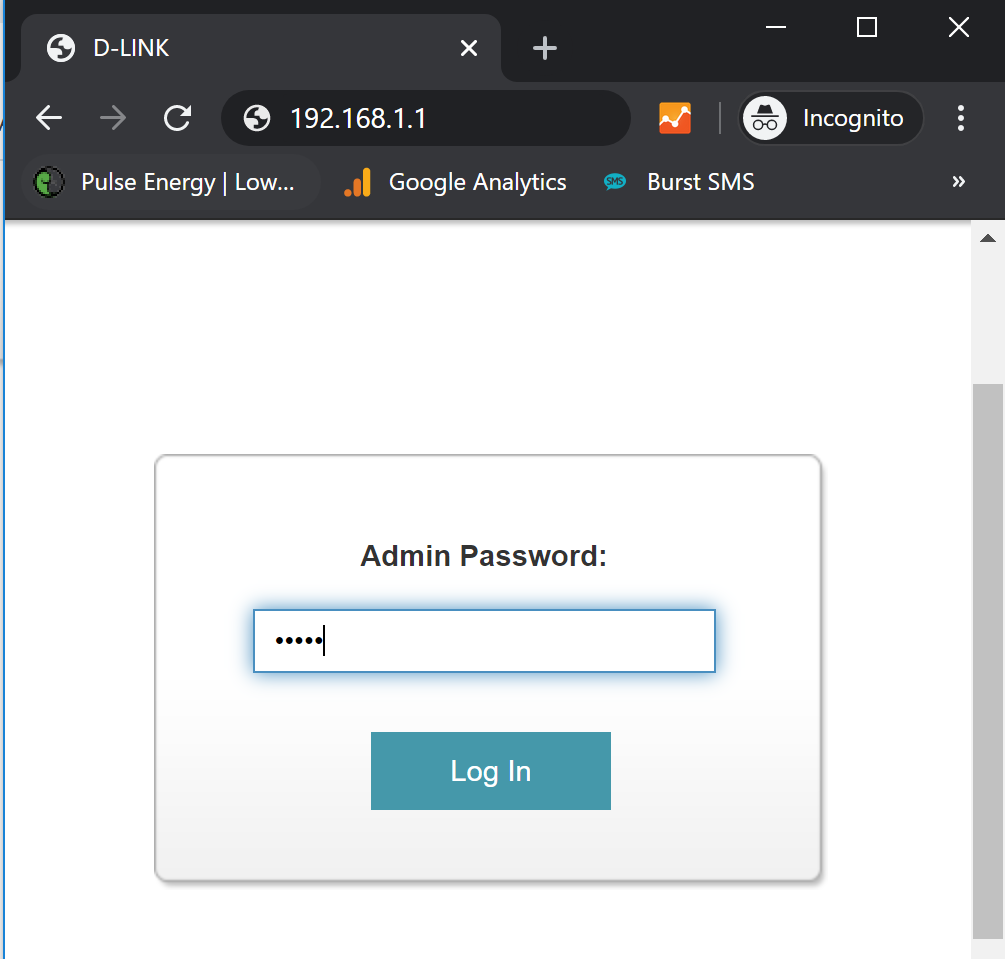 NOTE: If this is your first time logging in to your modem, the set up wizard may appear (See image below). It is IMPORTANT to click cancel. This will return you to the main screen where you can change your password and restore your factory defaults.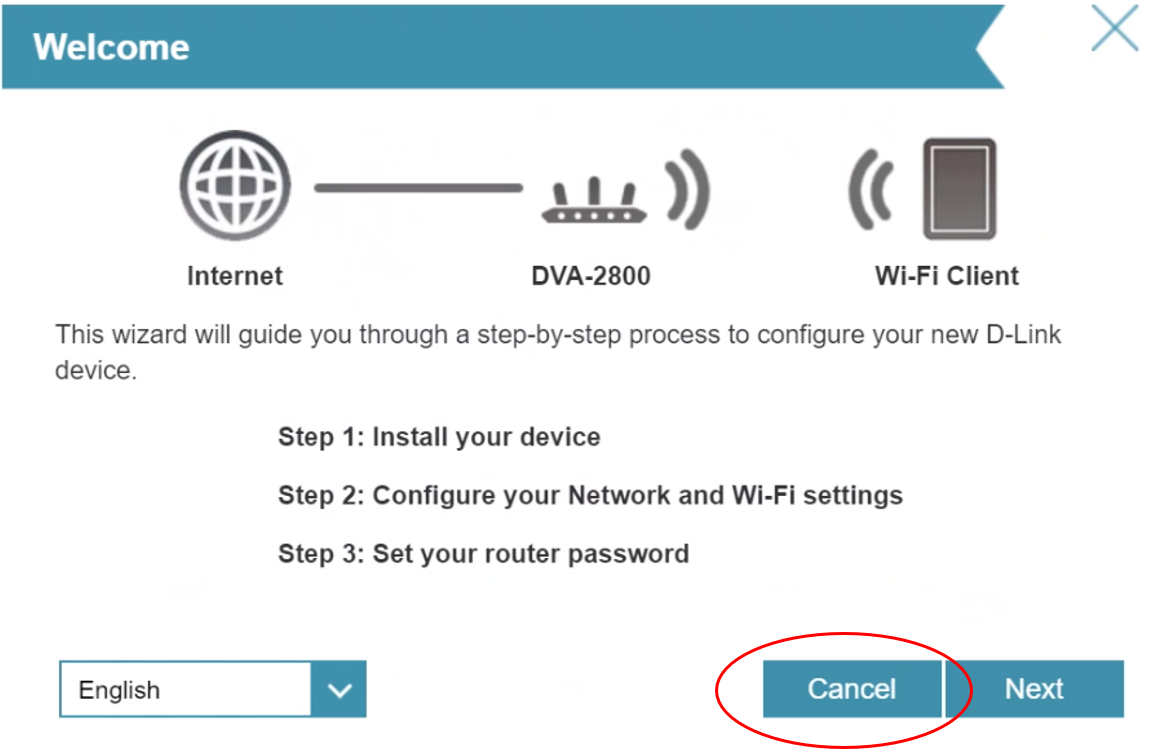 From the top menu, click 'Settings' then select 'Wireless'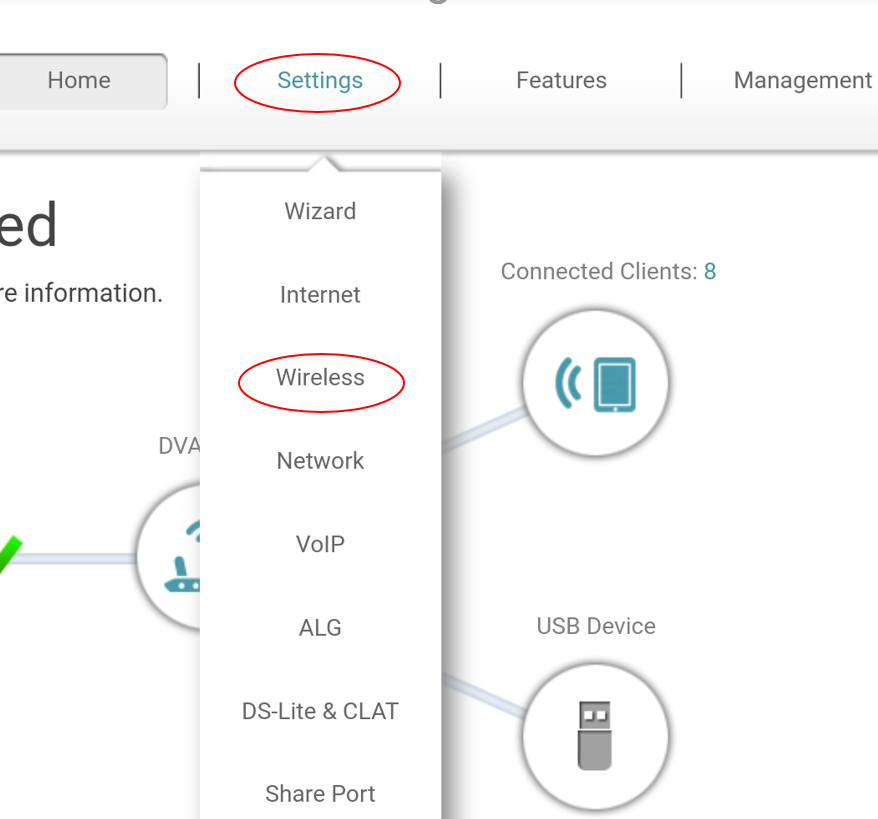 Once you are in the wireless screen, you can type your own password into the password box. You can also change the name of your WiFi connection as well.
When finished, select 'save' from the top right hand menu
You can now use your new WiFi password instead of the default one.